>> Friday, December 14, 2012
As a homeschooling mom, I am ALWAYS on the lookout for resources to help out with scheduling, curriculum, or just something different to throw into our homeschool day to break up the "norm". Enter an AWESOME site I was recently introduced to...

SchoolhouseTeachers.com
is a site that fits the bill in every way! First off, it is brought to us by the awesome people behind
The Old Schoolhouse Magazine
...(Which btw I have been immensely enjoying since I found the handy dandy iphone/ipad app)
When I was asked to review
SchoolhouseTeachers.com
, I honestly didn't know what to expect. I am a brand new member of the Schoolhouse Review Crew, this was our first review, and honestly I hadn't ever heard of the site. When I logged in for the first time, I was blown away with the plethora of resources! I mean seriously y'all, there is a LOT of great things, for EVERY age, and all jammed into a nice website for a small price!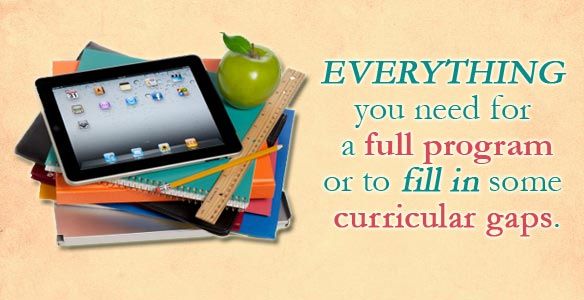 I thought that since there is SO much packed into SchoolhouseTeachers.com, I would highlight some of my favorite things that we have been/will be enjoying!
First thing that caught my eye in exploring the website were the
printable planners
. Seriously y'all, if you have met me, you KNOW that I need all the help I can get in the organization department. When I say that I was excited to find a printable planner, don't get me wrong...these are NOT your basic humdrum planners! SchoolhouseTeachers.com offers customizable planners for the general homeschool, special needs homeschooling, PLUS offering planners for Primary, Intermediate, and High School Levels
The next thing that I was drawn to is checking out the
math resources
. I think (or maybe I would just like to believe I am in good company) that every homeschool/homeschool mom has one area where they need extra help planning or teaching. Mine is math...I don't know what it is, but when it comes to choosing a math curriculum, I freeze...I have researched many of them, and can't make up my mind in the end, therefore we end up doing our own thing. I also think that math is one of those things that walk a fine line of approaching with a fun perspective, and coming across dry and boring...again, maybe I am alone in this assessment. When checking out the math portion of the site, I was greeted by
Dr. Peter Price
. When I was listening to his introduction, I was thrilled with his friendly and easy demeanor...AND he is an Aussie...that fact alone made my kids want to watch him! LOL I was impressed by his approach to teaching math, and although it is still pretty early in our using his sheets, the kids have been doing well. (His math starts with grade 1, but it is something that I am able to sit down with Bubba and work through with him.)
Ok, ok, I know this review is heading to the long side, but seriously there is a LOT to go over...I am only going to tell you about one more thing that I am VERY excited about on the site, and from there it is up to you to go check out the site for yourself!
The third thing that I wanted to highlight, is something that we have yet to utilize, but I CAN'T WAIT to get started with (hopefully) sometime next year! One thing that our homeschool has been COMPLETELY lacking in is music...now let me say, this is no fault of my kids wanting to take music lesons, however, if you have checked into music lessons, you know where I am going with this...if not, just wait til you do....music lessons are EXPENSIVE!!! My kiddos have REALLY been wanting to start lessons, but unfortunately, they are something that our budget just can't swing...and honestly probably won't be able to for a LONG time. When I was looking around the site, I almost squealed out loud when I saw that there are
GUITAR LESSONS
!!! How cool is that!?!?! I am really looking forward to surprising the kiddos with starting the guitar, and yes, I totally plan to be doing it right along with them!! ;)

Seriously, there is SO much more to the site than I have been able to highlight here. (For example, I didn't even get to touch the fact that there is a new
lapbook
every month!) Also, I know that my focus is on the elementary aspects of the site, but there are even more things available for Middle and High school levels!
To make things even better, right now
SchoolhouseTeachers.com
is offering special pricing!! If you join today, you get your first month of SchoolhouseTeachers.com for only $1!! After your first month, the price is only $5.95/month. That, in my opinion, is very much worth it. If before joining, you look around the site and know it is something you will use throughout the year, there is special pricing for that too!! You can sign up for a 1 year membership and only pay $49 for the whole year! To make the pot even sweeter, those who choose the 1 year membership will also receive the 2013 annual print book AND your choice of the Winter Cranberry or Chocolate Mint tote for free!!
Check out the site, and be sure to let me know what you think! What are your favorite sections of the site?? I hope y'all enjoy it as much as we are!!

Disclaimer: I received a free copy of this product through the Schoolhouse Review Crew in exchange for my honest review. I was not required to write a positive review nor was I compensated in any other way. All opinions I have expressed are my own or those of my family. I am disclosing this in accordance with the FTC Regulations.